Welcome to the Year 4 Year Group Page!
Mrs Trzcinski , Mrs Solomons and Mrs Lapworth teach in year 4 and are supported by Mrs Percy.
Autumn Term
During the Autumn term our theme has been Greeks, in History we have been learning about Athens & Sparta and in particular the Greek Hoplite soldiers, and learning lots about Greek Gods and Goddesses.
In Art we have been looking at Greek Architecture and have created Greek buildings using art straws, have drawn the Parthenon using charcoal and sketched Greek architecture using various new skills.
We completed this topic with a wonderful 'Greek Day, experiencing life as an Ancient Greek. We dressed how they would have dressed and spent the morning learning how to make mosaics and designing and making jewellery, before recreating Ancient Greek dances and plays.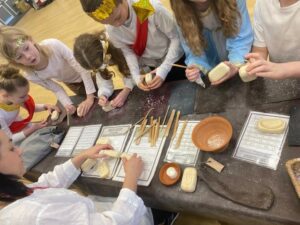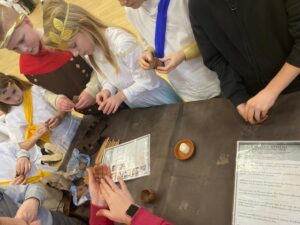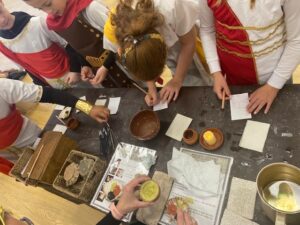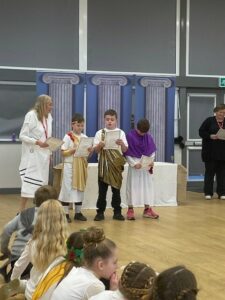 Year 4 have really enjoyed their
Christmas project this week, using various Science, Technology, Engineering and Maths skills. They initially visited the Toy Testing Lab to explore, research & use their enquiry skills, getting hands on with some exciting toys. They then began designing a new toy, before thinking about its packaging & creating an advertising poster. And finally they presented their idea & evaluated providing feedback to each other.